In 2000, Burlington Capital became aware of a large surplus of milk powder in the USA and began to look for ways to monetize that surplus on behalf of the USDA. After the war in Afghanistan, the US government was anxious to provide support to the Afghan people and the milk powder became an excellent opportunity to make that happen. Burlington Capital formed a new company called Cantera Partners and together with the Aga Khan Foundation, developed a program for reconstituting the milk powder into UHT milk packets for distribution to school children and families in Afghanistan. This program was a 5-year program and resulted in the distribution of approximately $50 million of milk powder to Afghan families.
Since the inception of that program, Cantera has continued to work with USDA and multiple Non-profit partners and has monetized over $400 million dollars' worth of USDA and USAID allocated commodities all over the world. Cantera Partners is dedicated to bringing together the public and private sector to implement programs designed to modernize and strengthen agricultural sectors in emerging countries.
Cantera Partners has assisted in developing more than 80 commodity management strategies and monetization plans for USDA Food for Progress and USAID Food for Peace proposals for over a dozen different NGO's and PVO's in over 36 different countries. Cantera has executed monetization's in the Former Soviet Union, Africa, Central and Southeast Asia and has monetized more than 780,000 metric tons of USDA and USAID Food Aid commodities including rice, wheat, wheat flour, soybean meal, crude degummed soybean oil, refined vegetable oil, non-fat dried milk powder and feed peas.
Current members of the Cantera team include, Ben Kalhorn, Ambassador Christopher E. Goldthwait, and Dale Kabat.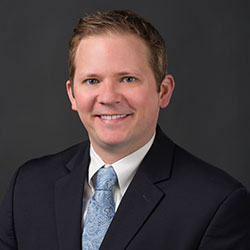 Ben Kalhorn
Executive Vice President - Cantera Partners