Burlington Capital is a full-service real estate investment management organization with an extensive background in multifamily real estate ownership, operations, financing and development. We have established a strong track record from our portfolio totaling over $4 billion. Within real estate, we have sponsored 17 public and four private funds, and our portfolio has included 360 properties with 68,000 units in 40 states.
Our multifamily portfolio includes:
urban and suburban, market-rate apartments
affordable housing
veteran housing
student housing
senior housing
military housing
REAL ESTATE NEWS AND FEATURED PROJECTS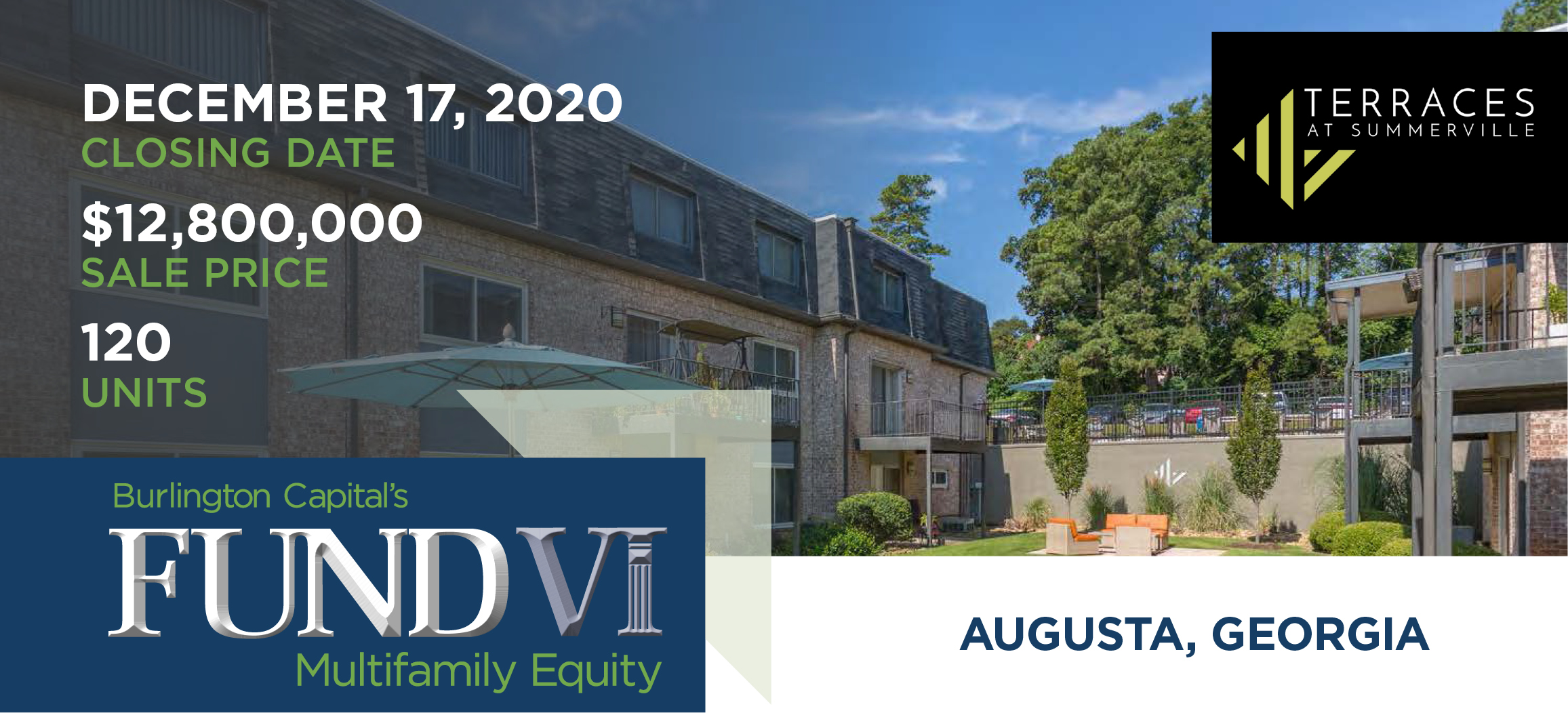 Investment Highlights Ideal Location Located in Augusta's sought-after sub-market of the "Hill" Strong historical occupancy and excellent visibility Greater Augusta features one of the largest concentrations of medical care and research facilities in the southeastern...