Employer Assisted Housing
Employer Provided Support
In today's challenging housing market, the need for affordable housing has never been more crucial. The United States is facing a significant shortage of affordable homes, with millions of individuals and families struggling to find suitable and affordable housing options. Development and implementation of workforce housing initiatives have not kept pace with the evolving landscape of economic and workforce dynamics. This discrepancy in economic development profoundly impacts both the community and its workforce. Individuals qualifying for affordable housing often face limited opportunities within a reasonable proximity to their residences. A viable solution exists for companies with the necessary capabilities and appropriate partners: Employer Assisted Housing.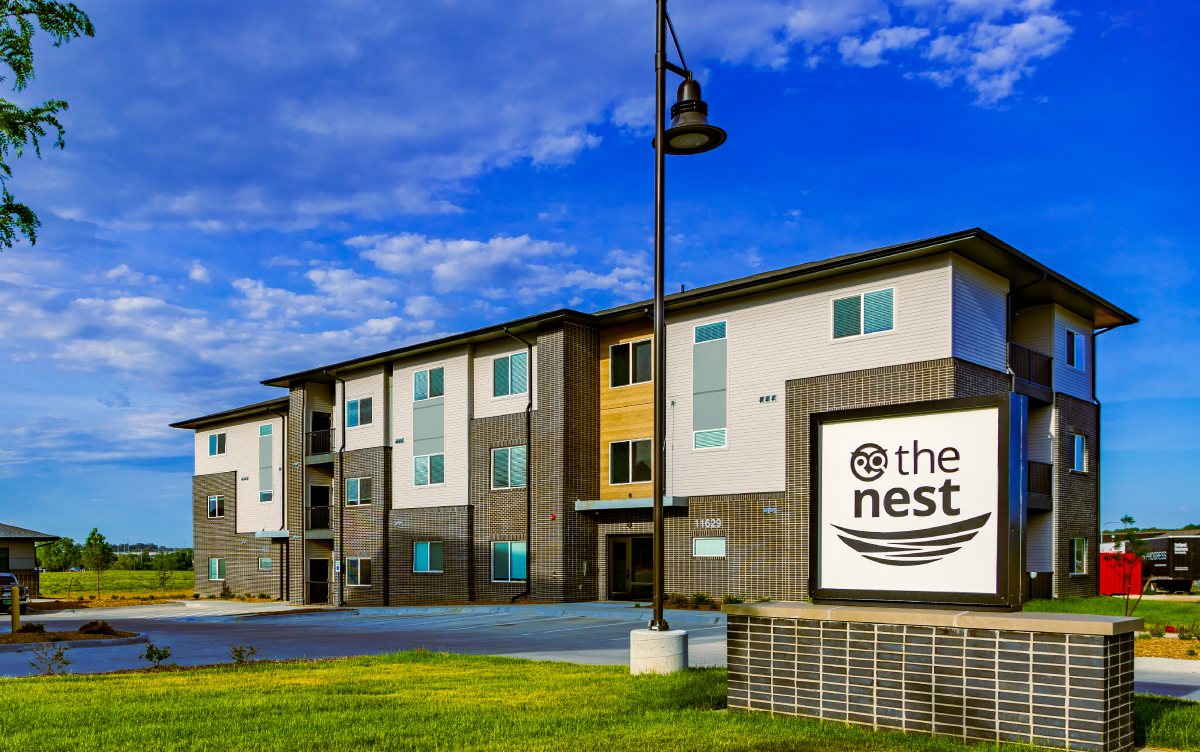 Employer Assisted Housing Benefits
Incentivizes the recruitment of new employees and enhances employee retention.
Decreases absenteeism, tardiness, and stress by minimizing commuting times.
Increases workforce stability by reducing turnover.
Improves community relations. 
THE NEST –

 

Streck Employer Assisted Housing
Burlington Capital's Role: Owner's Representative and Current Property Management Team
Location: 11623 Emiline Street La Vista, NE 68128
Number of Units: 84
Year Completed: 2023
The Nest offers studio, one and two bedroom apartment homes along with great amenities. The Nest opened in 2023 as an affordable housing initiative for Streck employees. As part of this program, competitive rental rates are provided to select employees from preferred local employers based on salary range.
Solving Affordable Housing